Meet the Tour Guides that make your tour a memorable and fantastic experience!
A tour guide can make or break your vacation-having a knowledgeable, fun, passionate and experienced tour guide is the key to delivering a great holiday.
No two groups of travelers are the same and that's why, working from years of experience our tour guides have the unique ability to deliver a product that is tailor made to each and every group. Varying group activities and additional stops to cater for individual needs is key.
Our tour guides have been leading tours for an average 10 years worldwide and are experts in leading  USA Southwest Tours.  Having hiked the trails, rafted the canyons, partied the hot spots, they really are true area specialists.
Let us introduce some of our team.
Rachel Urban
Senior Tour Guide/Owner Bindlestiff Tours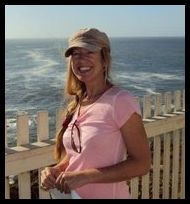 Rachel began her tour guiding career in 1994 when she began leading tours in Greece with Thomas Cook. Her true passion for adventure travel soon evolved and she continued to work and travel the world ever since. Working as a tour leader throughout the USA Southwest and the Canadian Rockies for the past 7 years, Rachel is an avid outdoor enthusiast; her favorite pursuits are hiking, mountain bike riding and white water rafting.
"As a small company we are able to create a unique experience for clients, really tailoring each trip to different group dynamics. We are able to keep client costs to a minimum and continue to provide unparalleled value for money.  We love what we do and every day is a new adventure!"
When Rachel is not on the road leading adventure tours in the Southwest USA she can be found relaxing in Bali Indonesia, surfing, doing yoga and rejuvenating.
Khriss Urban
Senior Tour Guide/Owner Bindlestiff Tours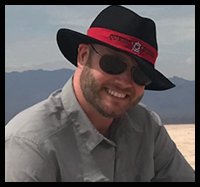 Khriss has been leading small group adventure tours since 1999 across the  USA and Canada. Patient and enthusiastic, Khriss enjoys showing others the awe inspiring natural world as much as he loves discovering its wonders for himself. Khriss is an expert in leading  Southwest USA tours. A keen adventurer and historian, Khriss is a great storyteller loves spending evenings around the campfire or dinner table sharing traveling tales and making new friends.
When Khriss is not leading tours he is globetrotting, seeking out new adventures around the world!
"It's all part of the adventure-the people, the places, the lifestyle! I get to meet interesting people from all over the world and show them one of the most unique and exciting regions on earth!"
Sally Marks
Operations Manager Bindlestiff Tours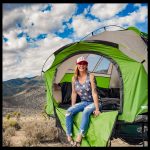 Sally was sold on traveling the World at an early age, from the time her second grade class studied Holland. Having been raised in the Midwest area, in a small remote town of Indiana, nature was her playground. Learning every plant, root, berry, amphibian and reptile in that region was a must! She grew up on the simple things of life, swinging from vines, mushroom hunting, building forts and collecting exoskeletons of cicadas. Wide open spaces were not foreign to her Country roots. At the age of twenty-one she drove out west, with nothing but her Toyota Celica, a few boxes of clothes and a boom box. Lake Powell, Halls Crossing Marina, would be the beginning of her experience in the tourism industry. Traveling through the mystical, hidden treasures of Moab Utah, Escalante, Dixie National Forest, Monument Valley, Arches National Park, Canyonlands & Grand Canyon are unlike any other places on earth. That would be the first and most memorable trip of her lifetime. Over the last 20 years she worked within the travel and tourism industry performing multiple roles. However, the passion to explore, far exceeds past any career she has had.  5 years ago Sally began solo traveling to other Countries to immerse herself into diversified culture and cuisine. Some of which have included Mexico, Italy, France & Türkiye. Exploration is the love of her life.
Melissa Chiella
Operations Manager Bindlestiff Tours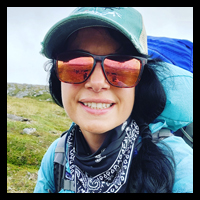 Melissa hails from the great city of NY but left the big apple and her corporate legal career in 2010 to follow different dreams. She never looked back and has been exploring the globe and pushing her limits since. Melissa loves her new passion driven career in Adventure Tourism. For 12 years she was a front and back-country guide expanding in over 25 of America's National Parks and was also lead trainer and General Manager for an outdoor travel brand in California. Alaska's rising peaks, crisp mountain air and creamy blue glacial pools specifically stole her heart, where she exclusively guided wilderness backpacking for 4 years. She is a freelance travel & adventure writer tying in all the things she has learned and loved over the years. Melissa now calls the West Coast home, splitting her time between beautiful Lake Tahoe and the bright lights of Las Vegas. With many years of travel experience, hiking adventures, cultural exposure, and professional guiding, she looks forward to sharing her colorful experiences and knowledge with guests. Melissa is a certified Wilderness First Responder (WFR), California Naturalist, Swift Water 1 Rescue, Avalanche 2 Rescue (AIARE) and Lifeguard.
Joel Clark
Senior Tour Guide Bindlestiff Tours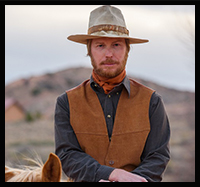 "There's an old saying here in the desert," I once heard Joel say. "What you see in the desert is a reflection of your own soul." Never without his old battered hat, given to him by his grandfather, Joel Clark has an addiction to the wide open spaces of the West.
He has hiked the Pacific Crest Trail, the Continental Divide Trail, the Appalachian Trail, and charted his own cross-country trek across the Mojave Desert totaling some 8,000 miles. Joel is an experienced guide, leading adventure tours and horse riding expeditions through the canyon lands of Southern Utah for over 6 years. When he gets out his guitar around the campfire, bring a handkerchief because you're going to hear some soulful old cowboy songs.
Joe Olguin 
Senior Tour Guide Bindlestiff Tours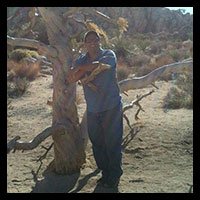 Joe has been guiding tour since 1995 across the USA.  Before becoming part of the Bindlestiff Tours team, Joe was a camp director for over 15 years teaching inner city children all about the great outdoors and showing them all the wonders of the natural world. Joe love's the beauty of the open roads and the adventures they take him on. He has a passion to share his extensive knowledge and colorful stories of the American Southwest with the people he meets on our tours. When Joe is not on the road, he enjoys beach volleyball, hiking, mountain biking and spending time with his friends in family.
Rene Sollberger
Tour Guide Bindlestiff Tours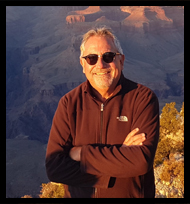 Rene is happy when the horizon is wide. Born and raised in beautiful but tiny Switzerland, he started exploring the world early. No destination was too exotic, and no journey was too arduous. He crisscrossed Southern Europe, Africa, India, Asia and the United States by car, bus and train. In San Francisco he got his first job as tour guide, in 1989. He immediately fell in love with the majestic National Parks and the awesome vistas of the Southwest. Today Las Vegas is his home.
Rene's degree is in Physics and Mathematics. He worked as a high school teacher and later as a journalist for major Swiss media. His job then allowed him to travel extensively, and, better yet, he even got paid to do it.
Rene loves to meet new people, explore new places, and share the magnificence of their geography, culture and history. That is what brought him back to the travel industry in 2016 when he moved to San Francisco. There is a saying in German that he has taken as his life motto, which could be translated as: Sharing joy only doubles it.
Apart from traveling, Rene – who is fluent in three and a half languages – enjoys hiking, photography, swimming, skiing, driving, cooking and eating. In his time off, he still works as journalist and writer. In 2019 he published his first book, a biography of a Swiss diplomat who served as the President of the International Committee of the Red Cross (ICRC).
Joseph Spaid
Tour Guide Bindlestiff Tours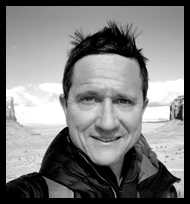 Joseph Spaid is a multiple award-winning film director who's traveled to 71 countries, and completed four circumnavigations of planet Earth. Although raised in San Diego, he was "made" in New York City where he had a dream job in film, tv, and advertising before trading-up to the job of a lifetime as a travel guide. When not guiding in The States, Spaid can be found leading round-the-world travel, working as a surfing guide in Senegal, or completing the post-production of his latest film in Mexico. Other passions include still photography, writing, storytelling, hiking, camping, cycling, boating, scuba diving, meteorology, oceanography, geology, ornithology, nomadic culture, gardening, dogs, and raising college money for the kids of CED Orphanage in India. Joseph's motto is; 'Be brave. Be kind, Go.'
Bradley Manhke
Tour Guide Bindlestiff Tours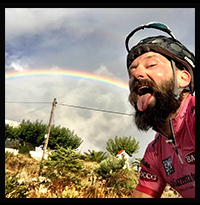 Born and reared in Milwaukee Wisconsin, Bradley's sense for adventure and travel was instilled at a young age.  Summertime vacations included annual epic road trips to Missouri in a Chevet with a pop up camper! After graduating college, Bradley attempted cubicle life.  That ended quickly once he realized work visas were available in New Zealand.  After working for three years in New Zealand as a concierge, Bradley returned to his homeland and discovered he could make a living as an active tour guide.   This ten year journey took Bradley to many parts of the globe from Iceland to Crete, New Mexico to New Zealand,and many places in between where he enjoyed the ride from behind bars, handlebars that is.
"I can show you short cuts on the Strade Bianche in Tuscany and know Crete like it was my hometown, but I can't find my mother's house without GPS."
When not working, Bradley finds his sanity on a bicycle, fishing, cooking, doing yoga, pottery, arts & crafts, and generally exploring and learning more about the world that surrounds him.
"I have found out there ain't no surer way to find out whether you like people or hate them then to travel with them."  Mark Twain
Mike Brown
Senior Tour Guide Bindlestiff Tours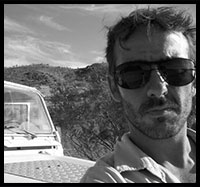 Mike is originally from Baltimore Maryland, but he is no "city-slicker"! At the age of 15 he first experienced the American Southwest at Philmont Scout Ranch in Raton, New Mexico. He fell in love with the beauty and grandeur of the region and vowed to come back one day.
Mike has excelled in many professions including fashion design, DJ'ing, and massage therapy. In early 2009 he left the world of 9-5 jobs behind to "find himself" and became a global nomad, living, working, and visiting over 50 countries since. His first guiding experience was at one of the Seven Wonders of the World, Petra, Jordan, where he volunteered with local Bedouins. From there he went on to guide and escort tours in places like Spain, Norway, the Canary Islands and Caribbean.
Mike is convinced that traveling can bring about positive life changing experiences in everyone, just ask about his!! This is why he is guiding tours today.
When not guiding, he is chasing the summer weather around the globe in search his next great adventure.
Nicole Stratman
Senior Tour Guide Bindlestiff Tours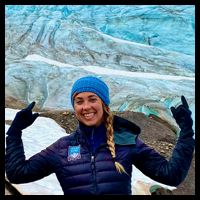 When Nicole was formally introduced to the world of guiding, she finally knew she had found her tribe. After getting her first guiding glimpse taking Rascal Flatts sweepstakes winners on backstage tours, she left her home of Nashville to work in New Zealand & Australia and travel independently. When she returned home with a new world perspective, she had the pleasure of guiding international clientele around North America for the next 5 years. It brings her great joy to educate guests about geology, history and to find intriguing new spots along the journey. When she's not guiding, you can find her living on the road full-time with her partner in their Dodge RAM Promaster, volunteering, hosting the Tour Guide Tales podcast, supporting zero waste shops & sustainability initiatives, and occasionally jumping out of planes with whoever cares to take the plunge.
Chris Patrick
Tour Guide Bindlestiff Tours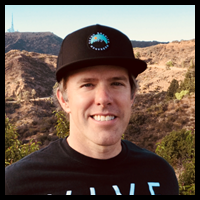 Travel and comedy flow strong in this one. Before finding a job that would pay him to travel, Chris worked in Alaska as a salmon processor, was a recreational skier in Colorado & Wyoming, and was a free agent "manny" by drifting from one home to another caring for kids in exchange for everything in the fridge. In addition, he has been around the world a couple times to see as much as he can, however he always comes back to the Southwest. He loves meeting new people and aims to entertain while educating his guests.
When not on the road, Chris loves time with his niece, running to a gate to catch a plane, creating YouTube videos and training to be a cast member for SNL.
Jon Slone
Tour Guide Bindlestiff Tours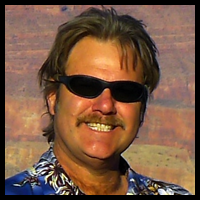 Having grown up in Southern CA Jon has always wanted to go outside, play and stay there. After graduating from college he began his guiding career in 1985 as a whitewater raft guide in WA and later guided rivers commercially in AK, UT, ID, and CO. Jon's passion for travel and national parks led him to 5 seasons as a Tour Guide helping travelers to experience the highlights of America, Alaska, and Western Canada. Winters were spent as a Professional Ski Patroller at first, then later backpack vagabonding through foreign countries. Jon's service as a US Forest Service Wilderness Ranger in Idaho and CO was his favorite downtime from always being on the go. Jon has enjoyed recent years guiding vehicle-based backcountry tours again in Yellowstone winter, spring and fall in Canyonlands and Arches national parks, and summers near his home in the colorful San Juan mountains of Colorado.
Brad "Indy" Holmes
Tour Guide Bindlestiff Tours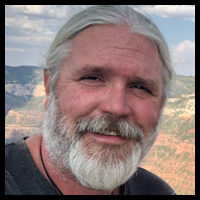 Growing up in the Adirondack region of upstate New York, Indy was embedded with the love of the outdoors and desire for exploration. Now married for over 30 years with two adult children out doing their own thing for nearly 5 years, he decided to change life plans and travel the country to look, learn, explore, and enjoy life on a new level. And level up he did! Indy has been able to hike all over the US including tackling the Appalachian Trail, take on class 5 whitewater rapids, and throws in marathons when he's able to. So far, he's completed marathons in 30 different states. Even with all these adventures, his desire to explore and journey to new places is continuously growing. Adding guests to his ventures only heightens the travel experience where he can share in his knowledge and love of the outdoors.
Jack Warren
Senior Tour Guide Bindlestiff Tours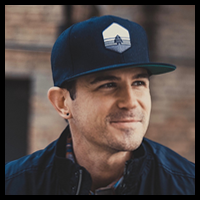 "Growing up in Chicago, Jack wasn't originally exposed to the great outdoors, but after his first Outward Bound course – white water rafting the Salmon River, his life changed forever.  For most of his adult life, Jack has worked to travel and further his understanding of this beautiful planet of ours. He has ventured to 50 countries and volunteered with aid organizations all over the world.
After starting his own company and selling his business in 2014, Jack embarked on a road trip across the USA and found his passion as a travel guide.  For the past 7 years, Jack has had the great fortune of showing people from all over the world this great country – our national parks and diverse cities.  All told, he's driven 250,000 miles, crossed the country 30 times, and been to all 50 states on personal journeys and leading trips.  When he's not showing passengers around the US, he loves cruising around America with his partner, Nicole, in their RV. Jack also loves jumping out of planes and throwing friends/ family out of them too. You can't beat the views at 14,000 feet."
Treviso Davis
Tour Guide Bindlestiff Tours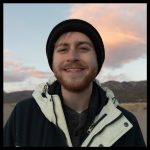 Growing up on the Mississippi Gulf Coast, Treviso  spent as much time as he could outdoors. He spent his time out on the water or scouting the woods around his hometown, though he truly fell in love with adventuring during a summer he spent abroad in Italy. Jetting to a different country every weekend inspired him to pursue the nomadic lifestyle. He has explored much of Europe and the American West and is looking forward to sharing his experience and knowledge with you. When he's not out exploring, he enjoys reading, writing and watching great films.
Erin Rowland
Tour Guide Bindlestiff Tours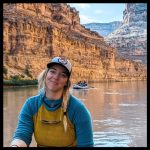 Erin grew up in rural Tennessee stomping through creeks and chasing waterfalls. In college she discovered her passion for the outdoors and adventure sports by working for the outdoors department on campus teaching fellow students: rock climbing, kayaking, backpacking, mountain biking, and white water rafting. years after college in 2018 she flew west and began the journey of guiding that she expects will last the rest of her life. She is grateful for the opportunity to connect with folks of all walks of life, in the outdoors, in hopes of gaining a deeper sense of place and appreciation for our natural environment. In her off seasons you might find her backpacking in Yosemite, paddling the Colorado River, hiking 14ers in Colorado, or rock climbing in the Southeast.
Chase Dessauer
Tour Guide Bindlestiff Tours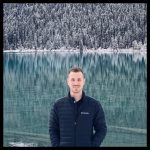 Chase was born and raised in Las Vegas, NV. He loves the city but he takes every chance he gets to be outdoors. In his free time he loves working on his pride and joy, his 1999 4Runner. He loves taking it around the county with his family to camp and explore the nearby national parks. Traveling has always been something he loves. He has traveled to 20 different countries on 4 continents and has goals of eventually traveling to all 7 continents, as well as every US national park. The favorite places he has been to are Switzerland, and Banff National Park, Canada. "We travel not to escape life, but for life not to escape us."
Jonathan Edward
Tour Guide Bindlestiff Tours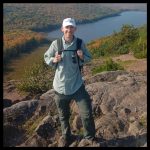 Jon has worked for years as a cross-country tour guide, regional tour guide as well as a National Park tour guide. He has a Master's degree in International Relations and has many years of experience. Including, having studied, worked and traveled throughout Eurasia for over a decade. He is conversational in German, and is excited to educate others about his knowledge of the USA.
John Harris
Tour Guide Bindlestiff Tours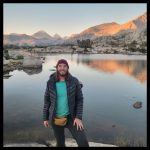 From a very young age, John has always been at home in the great outdoors . As a child, he spent summers with his family, road tripping and camping throughout the western US. This time spent outdoors has instilled a profound passion for nature and all things outside.
As a young adult, John spent his time further delving into the outdoors through backpacking, mountain biking, road cycling, and surfing. Whether it was a quick bike ride after work, or a trip to the mountains on the weekend, he chooses to spend his free time breathing in fresh air and experiencing all nature has to offer. He has been on countless backpacking trips and road trips throughout the western US and Canada. His favorite outdoor memory is hiking the John Muir Trail with a complete stranger.
Beyond spending his free time in nature, John has built his career in the outdoors. As a previous Outdoor Educator, Tour Guide, and Park Ranger for various agencies in Southern California, John brings a wide breadth of knowledge and experience to his tours. His passion for all things outside is apparent after just a quick conversation.
John hopes to share his love and passion for the open road and our beautiful National Parks with each and every Bindlestiff guest.
Christian Jensen
Tour Guide Bindlestiff Tours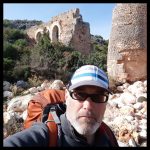 Christian Jensen is a multi-lingual native Los Angelino who left town on the first bus and never looked back. Having traveled extensively throughout the world and the United States, Chris feels most at home on the road with his backpack strapped to his body and an open trail on the horizon. After graduating from CU-Boulder, he put his degree in International Affairs to work by living in Kazakhstan, Argentina and Vietnam including a stint in television back in San Francisco, CA. His extensive travels in Latin America highlight his interest in pre columbian art, culture and history having visited such archaeological sites as Machu Picchu, Teotihuacan and Tiwanaku. In addition to having traveled throughout Europe, Asia, India, the Middle East and Australia, he is an avid camper who is extremely well versed in the history of the SouthWest and Rocky mountains. Beware! He is an unapologetic "foodie" and Francophile, having studied French in Paris.
Chris Mercer
Tour Guide Bindlestiff Tours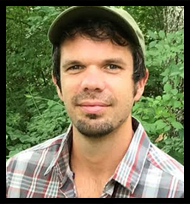 Originally a Nashville Tennessee native, Chris found his love for nature at an early age growing up exploring the woodlands, lakes, rivers, and trails of the Appalachian Mountains. Craving other lands to discover he set his sights to the west and was spellbound by the vastness of the Rocky Mountains and the seemingly endless, other worldly landscapes of the Southwest.
As a naive and inexperienced 19 year old, Chris and his older brother took their first big road trip out west. Despite the bumbling mishaps of their youth and lessons learned the hard way, Chris caught a fever. Road Trip Fever! And the only prescription was more road trips. The freedom of the road, the connection with nature, the excitement of the unexpected, and the adventures around every corner fueled him on over the coming years to extensively explore every state in the U.S., across Canada, and over 15 other countries.
After graduating from MTSU, Chris began working as many as three jobs at once to fund his desire for the great wide open. Eventually stumbling upon a way to earn a living doing what he loves he began to lead tours throughout the U.S. and Canada. Guiding gives him the opportunity to share his experience, excitement, and awe of the beauty of the West, and to meet plenty of amazing people while doing so.
In his spare time Chris enjoys, hiking, backpacking, mountain biking, trail running, kayaking, paddleboarding, and any other outdoor recreational sport he can get his hands, or feet on. And he is a Nashville native remember, so of course he plays guitar!
Mario Enriquez
Tour Guide Bindlestiff Tours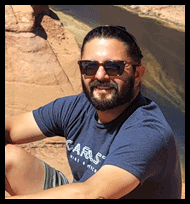 Originally from New Mexico, Mario developed his love of the outdoors from an early age while spending summers camping, hiking and fishing throughout the state.  While studying Chemistry at the University of New Mexico, Mario often spent weekends and free-time exploring the mountains of northern New Mexico and southern Colorado while camping and snowboarding with friends in Santa Fe, Taos, Red River, Durango and Wolf Creek.
After college, Mario moved to Chicago where his career in Food & Beverage Hospitality led him to management positions throughout the mid-west, Kentucky, Florida and Arizona building successful bar programs and lists for multiple restaurant and bar concepts.  Experience on a national level led him to follow his lifelong interest in wine by accepting a Wine Director position at a beautiful, 6,000 acre ranch & resort on the Continental Divide in Tabernash, Colorado.  Here, he was able to log 60+ days snowboarding each year while building award-worthy beverage programs for the resort.  During the beautiful Colorado summers, Mario was an avid camper, hiker, fisher and explorer of the region's surrounding National Parks and remote areas.  Mario
looks forward to sharing the next beautiful sunset, amazing mountain setting and snow adventure while meeting people from all over the world!
Paul Romero
Tour Guide Bindlestiff Tours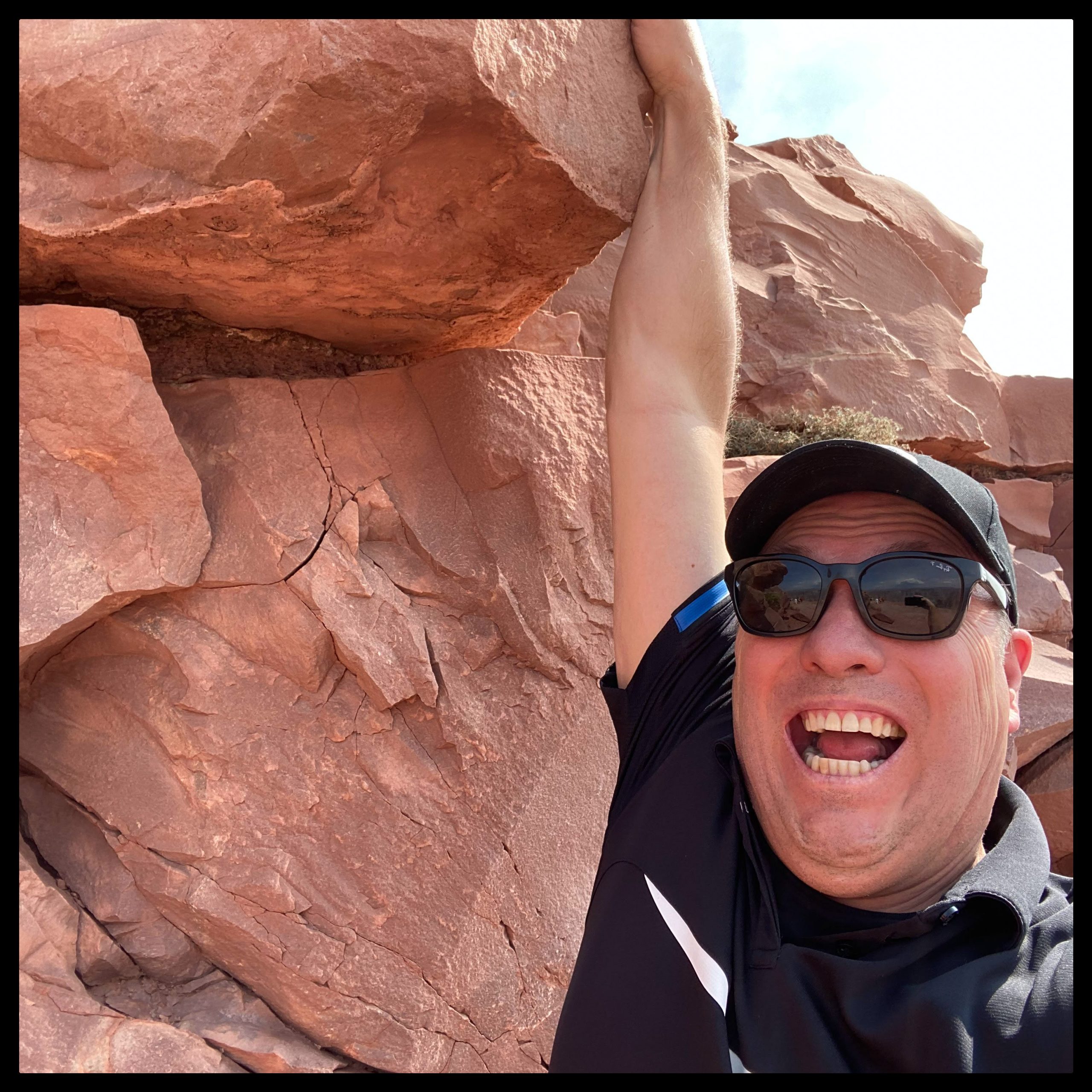 Paul began his journey as a guide giving tours as a Jungle Cruise skipper at Disneyland in 1990. As soon as he found out later on in his career that those animals were not real, he changed course and became a flight attendant soaring to new heights for 27 years. You could say he covered all the land from 39,000 feet! It wasn't until he discovered from the air the huge six thousand hole in the ground called the Grand Canyon that he decided to descend upon it and finally land a career to explore America the Beautiful. Paul went on to become a Grand Canyon guide in 2021 , the rest is history!
Kit Cass
Tour Guide Bindlestiff Tours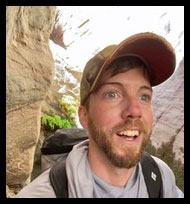 Kit has guided for 5 years both on the road and in Zion National Park as a canyoneering guide.
A former naval officer, Kit tried his hand in finance on Wall Street for two years before the desire for freedom, an open road, and the southwest in particular were too much to resist.
When not guiding, he is often rock climbing or canyoneering and knows just about every natural hot spring worth visiting!
Justin Hunt
Tour Guide Bindlestiff Tours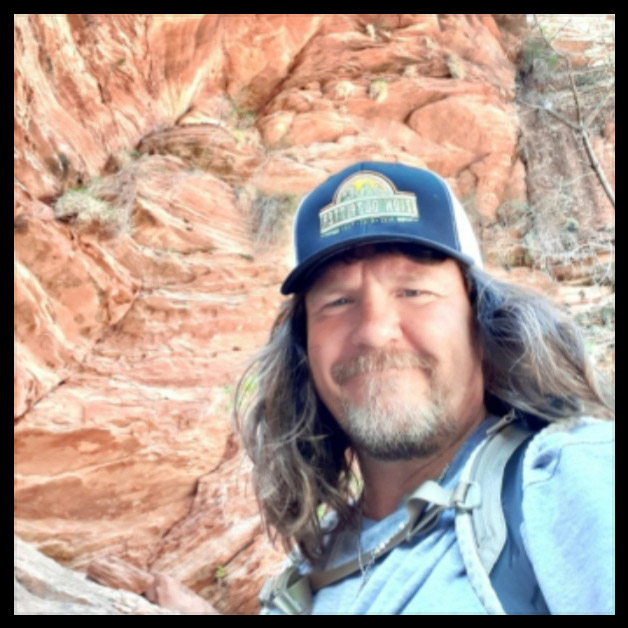 Justin, born and raised in Utah, has a local knowledge of his home state. Although he's only been guiding officially since 2020, he has been hiking, camping, exploring and traveling Ut, Az, Wy, Co and Wa state all his life.  One of his favorite places is Vashon Island , Washington where he graduated High school. He worked in Zion National park for over  5 years " It's very special to me to work in the same park where my dad worked in the 1960's" . Justin said he has been visiting the National parks since 1979 when he was nine years old with his family. Justin had a successful career working in Law Enforcement for 20 years, retiring at the rank of Lieutenant. When not guiding, Justin can be found traveling on a motorcycle, hiking, kayaking or helping out at a horse rescue. When asked how much farther is it… most likely he will respond , " about a half a mile or so " .
Harleigh Harris
Tour Guide Bindlestiff Tours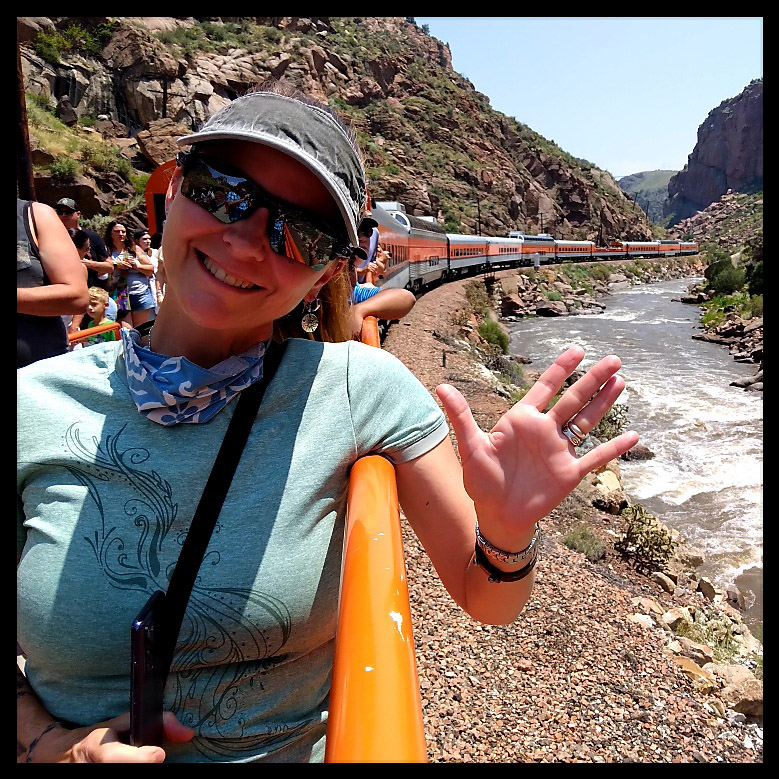 Harleigh is a native of Utah and has lived and worked in Southern Utah most of her life. Since 1996 she has worked in several restaurants in Springdale Utah and in 2002 she started working for the shuttle service in Zion National Park as a driver and after a few years became an operations supervisor for the shuttle service. This 20 year career in Zion using extensive local knowledge to help people discover the beauty of what she considers to be her "back yard" was very rewarding. In 2020 she began offering personal guided hiking trips around southern Utah national and state parks and eventually branched out to Moab and central Utah. She considers these tours as a way to make new friends, showing them around her home.  A favorite place to take new friends is Goblin Valley – there is nothing better than seeing the delight and surprise on their faces when they see the whimsical formations for the first time.
Harleigh has a passion for learning about practical and medicinal uses of local plants and fungi and she enjoys foraging for edible delicacies. She loves hiking, camping, cooking and recently found a new passion for kayaking and motorcycle adventure riding. She has a talent for finding those hidden gems that are often found outside the park boundaries that enhance and give a special touch to her tours.
Harleigh has traveled and explored throughout Utah, Arizona, Montana, Colorado, Nevada, California, Wyoming, Idaho, Oregon and Washington. Her favorite place to travel is along Pacific Coast Highway 1, particularly in northern California; coastal camping, waking up with the fog, watching for Roosevelt elk, immersing herself in the dense redwood forests, foraging for blackberries and mushrooms and searching out locally sourced salmon and other edibles.
She loves traveling to new places and delights in the free exchange of knowledge and ideas when she meets new friends and fellow travelers.
Harleigh will tell you, "If you love what you do, you never work a day in your life. Being a guide is a lifestyle, not a job and I love it!"
Chloe Salle
Tour Guide Bindlestiff Tours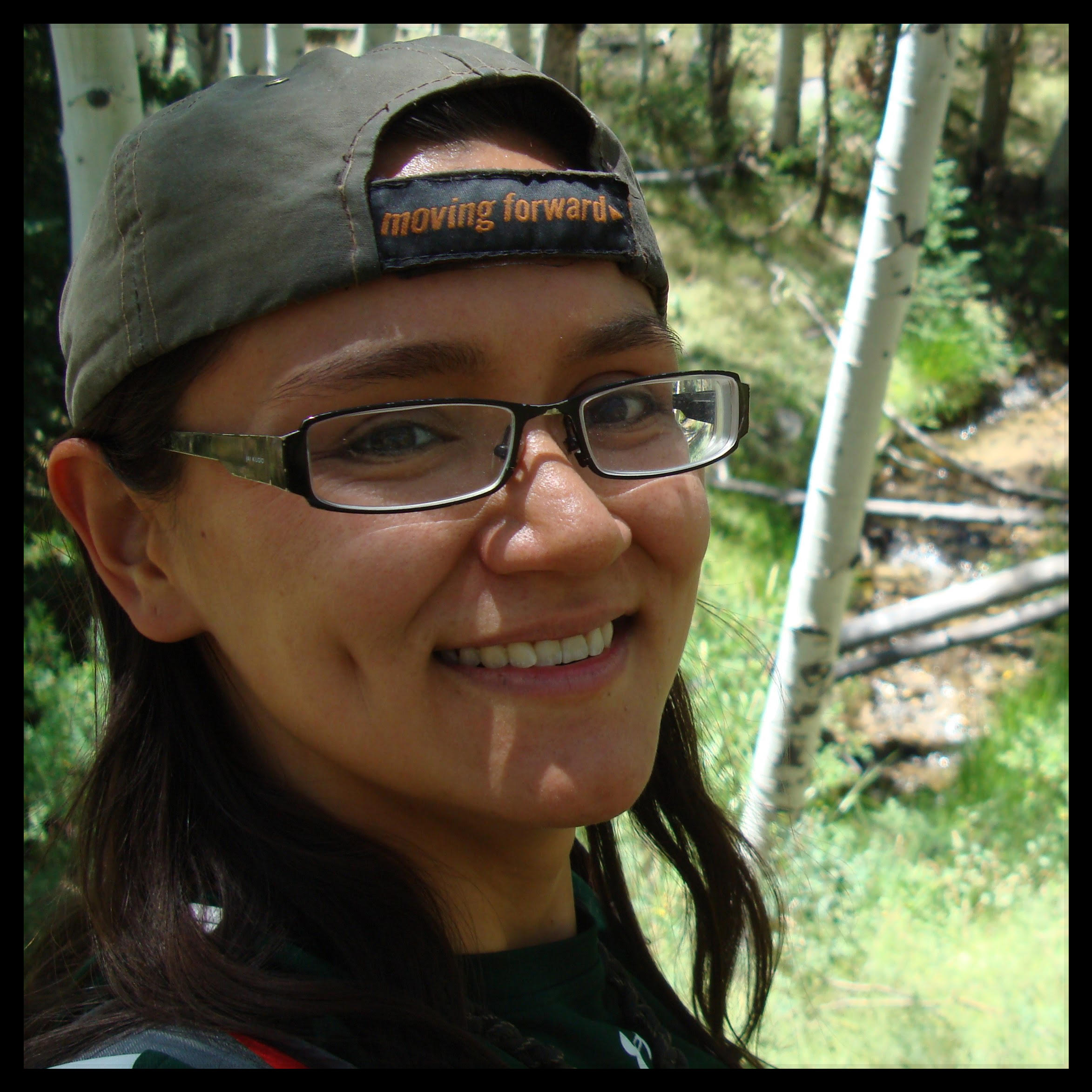 Chloe grew up in Las Vegas and always had a love for the outdoors and nature. Growing up, she and her family spent every available weekend camping and hiking at the national and state parks in the Southwest or flying to tropical islands for beach snorkeling and diving adventures. She worked as a financial advisor and stockbroker for 8 years, but the office life chasing money left much to be desired. Chloe has explored Nevada, Utah, Arizona, and California in her self maintained Toyota Land Cruiser, and she continues to explore both indoors and out. Her love for learning has taken her to the stars with astrology and the electric universe model, to the distant past with mythology, geology, and petroglyph studies, to the present by connecting people with nature on the outside with off-road driving instructing and outdoor guiding, and on the inside by guiding usage of healing herbs, cleansing juices, and whole foods.
Michael Furnare
Tour Guide Bindlestiff Tours
Michael, who was born and raised in Upstate New York, has been in the outdoor scene for just a few years. He concluded long ago that the "9 to 5" life was never going to be for him, so he set his sights on the adventure path and has never looked back. Michael got his first taste of outdoor life while working with the Nevada Conservation Corps. He then moved on to the YMCA of the Rockies at both the Granby and Estes Park locations. Michael volunteered his time leading hikes and tours in Rocky Mountain National Park. In his budding career, he has led over 25 hikes and tours in Colorado but looks very forward to many more upcoming adventures. In his spare time, Michael enjoys trail running, hiking, rock climbing, archery, playing guitar, reading, spending time in nature's solitude, and doing his very best to keep his carbon footprint to a minimum.
Becky Stone
Reservations Manager and part time Tour Guide Bindlestiff Tours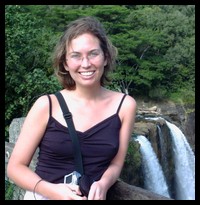 Becky's love for travel began at an early age. From the UK, Becky's family used to take her on annual holidays all over Europe and later on further afield to Africa, Thailand and the USA. Passionate about anything travel Becky enjoys anything outdoors and spends her free time sailing, water skiing and kayaking.  Becky's love for adventure travel led her to us and she is now our full time Reservations Manager and part time tour leader.  An adventure with Becky will be fun, educational and awe-inspiring as she will take you to all the best scenic photo spots away from the crowds. Her favorite Southwest USA destination is Monument Valley.