Tour Guides
Meet the Tour Guides that make your tour a memorable and fantastic experience!
A tour guide can make or break your vacation-having a knowledgeable, fun, passionate and experienced tour guide is the key to delivering a great holiday.
No two groups of travelers are the same and that's why, working from years of experience our tour guides have the unique ability to deliver a product that is tailor made to each and every group. Varying group activities and additional stops to cater for individual needs is key.
Our tour guides have been leading tours for an average 10 years worldwide and are experts in leading  USA Southwest Tours.  Having hiked the trails, rafted the canyons, partied the hot spots, they really are true area specialists.
Let us introduce some of our team.
Rachel Frampton
Senior Tour Guide/Owner Bindlestiff Tours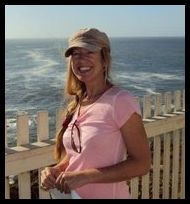 Rachel began her tour leading career in 1994 when she began leading tours in Greece with Thomas Cook. Her true passion for adventure travel soon evolved and she continued to work and travel the world ever since. Working as a tour leader throughout the USA Southwest and the Canadian Rockies for the past 7 years, Rachel is an avid outdoor enthusiast; her favorite pursuits are hiking, mountain bike riding and white water rafting.
"As a small company we are able to create a unique experience for clients, really tailoring each trip to different group dynamics. We are able to keep client costs to a minimum and continue to provide unparalleled value for money.  We love what we do and every day is a new adventure!"
When Rachel is not on the road leading adventure tours in the Southwest USA she can be found relaxing in Bali Indonesia, surfing, doing yoga and rejuvenating.
Khriss Urban
Senior Tour Guide/Owner Bindlestiff Tours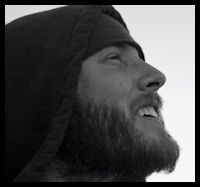 Khriss has been leading small group adventure tours since 1997 across the  USA and Canada. Patient and enthusiastic, Khriss enjoys showing others the awe inspiring natural world as much as he loves discovering its wonders for himself. Khriss is an expert in leading  Southwest USA tours. A keen adventurer and historian, Khriss is a great storyteller loves spending evenings around the campfire or dinner table sharing traveling tales and making new friends.
When Khriss is not leading tours he is globetrotting, seeking out new adventures around the world!
"It's all part of the adventure-the people, the places, the lifestyle! I get to meet interesting people from all over the world and show them one of the most unique and exciting regions on earth!"
Michael Lett
Senior Tour Guide Bindlestiff Tours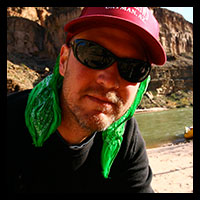 Michael was conceived deep in the heart of Texas in early spring and entered this world under a fiery Sagittarian sky- born a nomad. Summertime family vacations varied from the traditional Florida family fiasco, to wilderness camping.
After graduating from Texas Tech University he traveled throughout Western Europe, then Asia for a year, then Australia, South and Central Americas and India.  However, his heart belongs to the open roads of North America and the National Parks of the United States.
Michael embarked on his tour guiding career 13 years ago in Los Angeles, California. He operated coast to coast camping and lodging tours in the United States and the Canadian Rockies. He now migrates between Alaska and the great North American deserts. Michael believes Grand Canyon, Bryce, Zion, Death Valley, and all the lovely arches, salt flats, and ghost towns in between are some of the most special places on Earth.
"How lucky am I to earn a living showing visitors spectacular National Parks of the American Southwest. (I also have collected so many stamps in my National Park Passport Stamp book that I had to buy a second book! Unfortunately my close friend and fellow guide, Tim Wilcox, still has only one (1) stamp book.)"
Jennie Dufour
Senior Tour Guide Bindlestiff Tours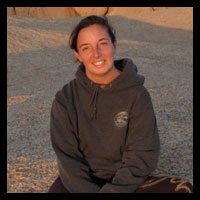 Hailing from the Northeast (Massachusetts to be exact), Jennie grew up playing in the woods and camping in the backyard, developing a love for the outdoors.
Having exchange students from around the world live with her growing up, she was always been fascinated with travelling and seeing the world.  Jennie started her travel career as a travel agent and travelling the world when she could.  Becoming a tour leader 8 years ago allowed her to explore her own country in more depth, as well as travel internationally.
She first started leading tours throughout the USA, Canada and Mexico.  She then decided that she wanted to explore and work in other parts of the world and has since worked as an overland tour driver and leader in Eastern and Southern Africa, India, Nepal and Central America.  Having worked and travelled in 49 different countries, she has now realized home is where the heart is- The Southwest USA!
Always up for an adventure, in her spare time you may find her whitewater rafting the Grand Canyon, hopping on a sailboat across the Indian Ocean or hitchhiking through Morocco.
Cory Friend
Senior Tour Guide Bindlestiff Tours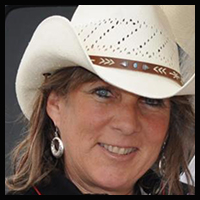 Walking home from work in Manhattan one day, Cory had an epiphany:
Surrounded by concrete, she realized she needed to live in more natural spaces. So she quit her job and spent a year with an experiential learning program. She studied the environment while hiking camping, paddling kayaks and talking to people from all walks of life.
Inspired by her experiences there, she camped solo for a few months in Arizona's ponderosa pine forests. It was a natural fit to begin leading camping adventure tours. So for the next 25 years she led tours through Alaska, Canada, the western USA, Mexico, Belize and Guatemala.  Horseback tours in the desert Southwest and Patagonia, Chile soon followed.
Cory gets her sanity checks paddling a kayak, horseback riding, scuba diving and hanging with friends.
With a ready smile and a positive attitude Cory loves introducing people to our beautiful public lands and animals, and to the adventures that await around the next bend of the road.
Jen Barnes
Senior Tour Guide Bindlestiff Tours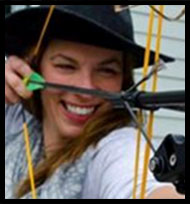 Jennifer Herve Barnes, just call her Jen, is a North Carolina native — hence the slight drawl — and a Florida State University graduate. She has a degree in anthropology. Jen has taught school in Japan, cleaned fish in Alaska, and toured the entire perimeter of India. She's a music lover, a reader of anything, a fan of superhero movies, a bicyclist, a nerd, a spoiled only child, a neck popper (just ask), a fan of fine mustaches, a chili hound, a serious cook, and a woman of letters. But mostly she's a tour guide. She's conducted tours throughout the Southwest, from coast to coast in America, in Alaska, and in Canada. If you make her laugh, she'll be your friend for life. But she will break your fingers if you send her a text with "LOL" in it. She can tell if you have a sense of humor by gauging your response to her sausage-and-bacon joke.
Mike Brown
Senior Tour Guide Bindlestiff Tours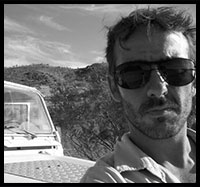 Mike is originally from Baltimore Maryland, but he is no "city-slicker"! At the age of 15 he first experienced the American Southwest at Philmont Scout Ranch in Raton, New Mexico. He fell in love with the beauty and grandeur of the region and vowed to come back one day.
Mike has excelled in many professions including fashion design, DJ'ing, and massage therapy. In early 2009 he left the world of 9-5 jobs behind to "find himself" and became a global nomad, living, working, and visiting over 50 countries since. His first guiding experience was at one of the Seven Wonders of the World, Petra, Jordan, where he volunteered with local Bedouins. From there he went on to guide and escort tours in places like Spain, Norway, the Canary Islands and Caribbean.
Mike is convinced that traveling can bring about positive life changing experiences in everyone, just ask about his!! This is why he is guiding tours today.
When not guiding, he is chasing the summer weather around the globe in search his next great adventure.
Joel Clark
Tour Guide Bindlestiff Tours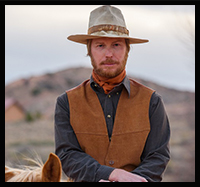 "There's an old saying here in the desert," I once heard Joel say. "What you see in the desert is a reflection of your own soul." Never without his old battered hat, given to him by his grandfather, Joel Clark has an addiction to the wide open spaces of the West.
He has hiked the Pacific Crest Trail, the Continental Divide Trail, the Appalachian Trail, and charted his own cross-country trek across the Mojave Desert totaling some 8,000 miles. Joel is an experienced guide, leading adventure tours and horse riding expeditions through the canyon lands of Southern Utah for over 6 years. When he gets out his guitar around the campfire, bring a handkerchief because you're going to hear some soulful old cowboy songs.
Joe Olguin
Tour Guide Bindlestiff Tours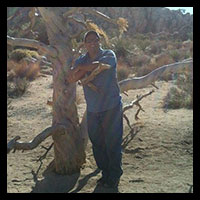 Joseph has been leading tour groups since 1995 across the USA.  Before becoming part of the Bindlestiff Tours team, Joseph was a camp director for over 15 years teaching inner city children all about the great outdoors and showing them all the wonders of the natural world.
Joe love's the beauty of the open roads and the adventures they take him on. He has a passion to share his extensive knowledge and colorful stories of the American Southwest with the people he meets on our tours. When Joseph is not on the road, he enjoys beach volleyball, hiking, mountain biking and spending time with his friends in family
Jake Korczyk

Tour Guide Bindlestiff Tours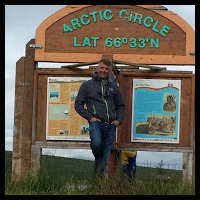 Jake left his former home Germany some 20 years ago and has ever since nurtured his Gypsy soul all over the world. He has traveled, lived and worked his way around the world and finally decided to make the United States his home.  Jake has guided scuba diving trips, biking trips, hiking trips from the frigid Arctic Circle down to the steamy Equator. He enjoys helping others experience the transformative power and beautiful vastness of the American southwest.  People are asking today more than ever "What is the meaning of my life?  The interesting thing about travel is, it gets you out of your routine, so that you cannot rely on your normal surroundings and senses. It opens a space, so you can consider this question. It gives you a different perspective on life.
When not guiding or exploring, Jake enjoys spending time with his family and friends wherever they might be in the world…
Jonathan Maret
Tour Guide Bindlestiff Tours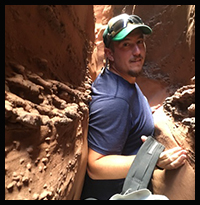 Jon has always had a passion for adventure. As a child, he spent his time exploring the forests and creeks that cover the South-Eastern United States. In 2007 while living in Chicago he felt that his life was lacking adventure, so he dropped everything and headed to Alaska. After returning to the lower 48 in 2008, Jon started leading adventure trips. His love of learning lead him back to school, where he graduated from Montana State University – Billings. He went on to become an adjunct professor in their Outdoor Education department. Tiring of the office he decided to return to his passion, leading adventure trips. Jon has guided all over the Western and South-Western United States, but his heart lives in Southern Utah and Northern Arizona.
In his off time you can find Jon and his wife Liyah climbing, skiing or wandering the Southwest with their dog Roscoe.
Evan DiLauro
Tour Guide Bindlestiff Tours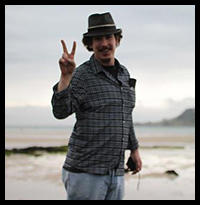 Originally hailing from New Jersey, Evan has spent decades living, working and traveling in the American Southwest and beyond, having lived for many years in places like Albuquerque, New Mexico; Flagstaff, Arizona; San Diego, California and Houston, Texas, in addition to his native eastern soil. Evan led his first tour I'm 2004 and has since split his time between the road and the classroom. When not leading tours, you can find him working as an ESL instructor for children and adults all over Asia and the Middle East.
There is nothing Evan likes better then hitting the road with some friends, a few good books and something new to see, do, hike or explore. Join him for a trip to remember and look deep into the eyes, heart and soul of America.
Becky Stone
Reservations Manager and part time Tour Leader Bindlestiff Tours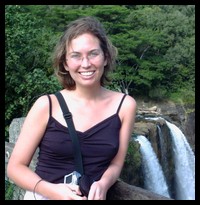 Becky's love for travel began at an early age. From the UK, Becky's family used to take her on annual holidays all over Europe and later on further afield to Africa, Thailand and the USA. Passionate about anything travel Becky enjoys anything outdoors and spends her free time sailing, water skiing and kayaking.  Becky's love for adventure travel led her to us and she is now our full time Reservations Manager and part time tour leader.  An adventure with Becky will be fun, educational and awe-inspiring as she will take you to all the best scenic photo spots away from the crowds. Her favorite Southwest USA destination is Monument Valley.