Southwest Explorer 12 days Las Vegas to Las Vegas
12 day Southwest Explorer Tour departs Las Vegas to Las Vegas. Cowboy camps, ancient cliff dwellings & route 66.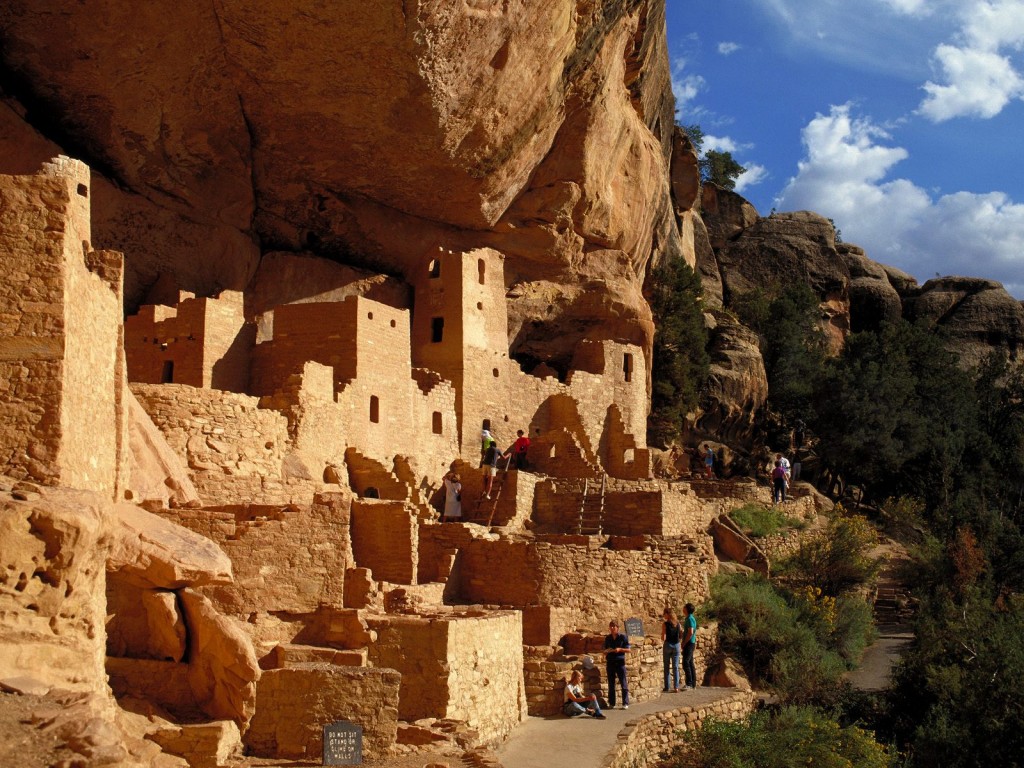 12 day Southwest Explorer Tour departs Las Vegas to Las Vegas.
Cowboy camps, ancient cliff dwellings, route 66, sunset BBQ's and an unforgettable night in a traditional Navajo Hogan in Monument Valley. World class mountain bike riding and hiking, this trip is the perfect getaway!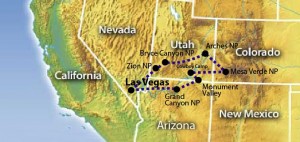 LAS VEGAS- ZION -BRYCE -ARCHES- CANYONLANDS -MESA VERDE -MONUMENT VALLEY-LAKE POWELL -GRAND CANYON -LAS VEGAS
Snap Shot: Painted Deserts,Wild Wild West, Native American Lands, Cowboys and Indians, Ancient Cliff Dwellings, National Parks Hiking, Las Vegas nightlife, 11 nights camping.
Local Payments: $10x 12days food kitty-covers three meals a day whilst camping.
Day 1-2 Zion National Park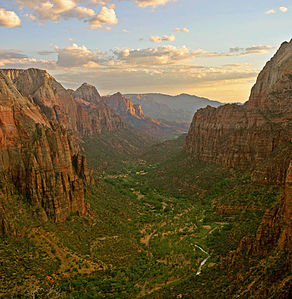 Leaving the bright lights of Las Vegas behind us for a while we head out to Utah's finest National Park. Massive canyon walls and red sandstone cliffs ascend toward a brilliant blue sky. Challenge yourself to what's considered the best half day hike in the southwest by hiking a narrow ridgeline to Angels Landing. Take it easy exploring the pristine Emerald pools, enjoy a river hike deep in the narrows, weather permitting.  Or if you are feeling really adventurous-do all three!
Day 3 Bryce National Park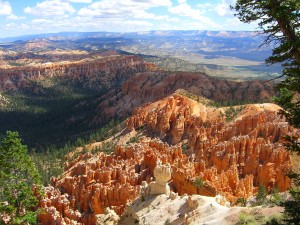 A short drive today takes us to an elevation of 8000 ft into Bryce National Park. Take a stroll along the rim and marvel at the unique sandstone spires (hoodoos) that rise dramatically from the natural amphitheater. Hike down into the hoodoos for an up close and personal experience with this fascinating landscape. A soak in the outdoor hot tub back at camp will ease those hiking muscles and a night around the campfire will end this day nicely.
Day 4-6 Arches and Canyonlands National Parks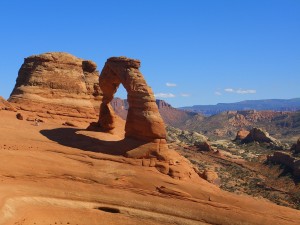 Explore this stunning landscape in a guided sunset hummer tour or hang of a sandstone cliff on one of our optional canyoneering adventures! Visit Arches National Park, home to over 2000 arches, and Canyonlands National Park where the Green river meets the Colorado in some of the most spectacular scenery the southwest has to offer. Swap tales of Butch Cassidy and the Sundance Kid who used the canyons to hide from the law in the late 1800's, at the local bar and enjoy a sunset BBQ overlooking the Maze district of Canyonlands. Mountain bike the famous slick rock or raft down the Colorado River-either way this destination sure is action packed!
Day 7 Mesa Verde National Park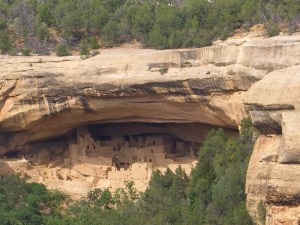 Step back in time and experience some Colorado history as you enjoy  some of the best-preserved cliff dwellings in the world, it offers a spectacular look into the lives of the Ancestral Pueblo people who made it their home for over 700 years.
Day 8 Monument Valley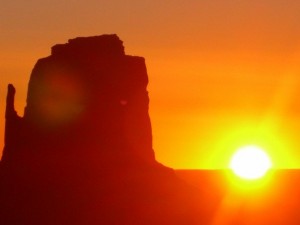 Now that you are in the cowboy mood we take you to one of the most iconic western movie locations on the planet.  Home to the Navajo Indians and one of the most famous landscapes in the Southwest USA we hop on a 4X4 jeep and take an included overnight adventure with a Navajo guide. Spend the night learning about Navajo culture around a camp fire before spending the night in a traditional Hogan dwelling. Waking up for a once in a lifetime sunrise we are getting an early start today!
Navajo taco dinner and breakfast included. Bring your own marshmallows!
Day 9 Cowboy Camp and Lake Powell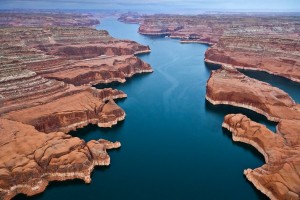 Dust of your cowboy boots and practice your Yeehaw's as we head to a secluded cowboy camp. After a much needed cooling down in Lake Powell, take a western style horseback ride or a short desert hike and get ready for a real life cowboy adventure! **Cowboy steak dinner optional
Day 10-11 The Grand Canyon
Saving the best for last! After a brief visit to a Navajo trading post we follow the mighty Colorado River through the Painted Desert to one of the seven natural wonders of the world! Take in a bird's eye view on an optional helicopter ride, stroll along the rim at sunset, take a hike into the one of the deepest  and most diverse canyons on earth or simply relax in one the rim cafes and admire the view before one last cookout with your new friends!
Day 12 Las Vegas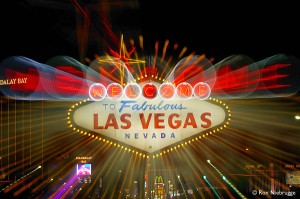 We get our kicks at Route 66 and arrive back in Las Vegas  in plenty of time to relax poolside before heading for the strip in a stylish stretch limousine.
Your tour ends at our post tour accommodation at approx 5pm so your festivities can begin!
This may operate in either direction.
Let us take care of your pre and post tour accommodation– simply use the link provided in your booking confirmation to take care of your  Las Vegas pre and post tour accommodation.  You make a great saving on hotel costs and have more money for having fun!
Fancy making your trip of a lifetime lasting even longer? Take advantage of our heavily discounted day trip to Death Valley and witness one of the most fascinating, hottest and desolate places on earth- Even more fun with your new found friends! Book your Death Valley day trip option with your tour leader and take advantage of our amazing offer.
INCLUDED:
Overnight Navajo guided jeep tour and Hogan trip Monument Valley
Cowboy Camp
Tour ancient Cliff dwellings at  Mesa Verde Natioanl  Park, Colarado
Visit the historic birthplace of Route 66
Sunset BBQ overlooking Canyonlands National Park
Grand Canyon sunset or sunrise
Incredible wildlife viewing opportunities
Great national park day hiking
All private transportation in a modern wifi enabled 13 passenger tour bus
Entrance to National Parks Grand Canyon, Arches, Canyonlands, Zion, Bryce, Mesa Verde
Tribal Park Monument Valley
Swimming in Lake Powell
Services of an experienced Tour Leader
All camping equipment (just bring your sleeping bag)
OPTIONAL ACTIVITIES (paid locally)
Helicopter flight over the Grand Canyon $160-$260
Horse riding $50
Sunset Hummer tour $80-$100
Mountain bike riding $45-$90
Canyoneering $80-95
Limousine ride Las Vegas $30
Shopping $ your limit!
Las Vegas casinos $ your lucky limit!
Fantastic National Park hikes FREE
NOT INCLUDED:
Local payment of $120 to cover meals whilst camping. This payment is payable to your tour leader at the time of departure.
Optional Activities
Meals in Las Vegas
Gratuities