COVID-19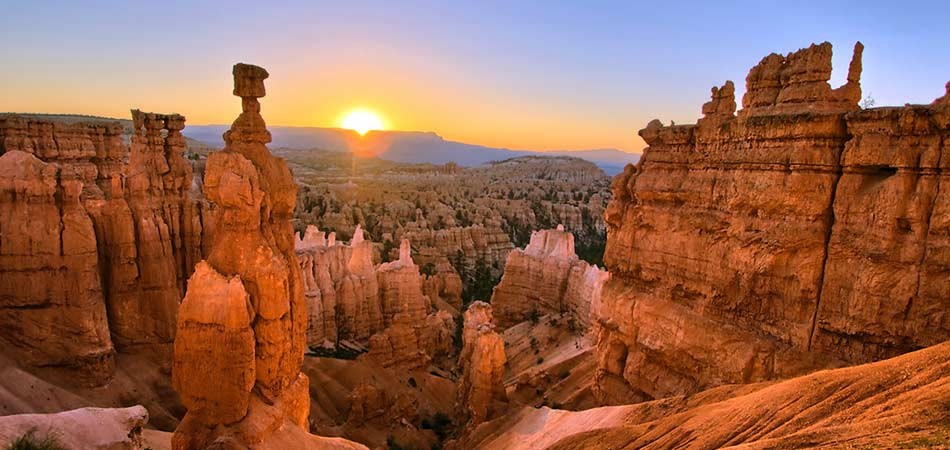 Bindlestiff Tours is committed to guest safety and is working closely with relevant organizations to ensure that your tour is an enjoyable and healthy experience. Taking into account the ongoing Coronavirus (COVID-19) developments, we are committed to keeping our guests out of harms way and do all that we can to keep a sanitary tour experience for everyone.
Please see the following important updates below:
In light of the global COVID-19 pandemic, as a non-essential business, we have been legally ordered to temporarily close and are suspending all tours until further notice. We have assembled these frequently asked questions to help you understand what happens next.
Q: What tours have been suspended?
A: Any tours that were scheduled to depart between March 16, 2020 and April 30, 2020 have been suspended until we are able to reopen.  The status of tours that are scheduled to depart starting May 1 will be assessed subject to governmental regulations and applicable restrictions.
Q: My tour is scheduled to depart after April 30, 2020.  What happens?
A: No one knows when businesses like ours and our destinations will be able to reopen for business.  If your tour is scheduled from May 1st onwards we are presently running as planned.
Q: My tour has been suspended – what happens?
A: Our booking agreement strongly encourages all customers to obtain travel insurance.  First check with your travel insurance company for coverage. If you do not have travel insurance, we are offering a non-refundable travel credit of 100% the price you paid us for your tour.  All suspended tour bookings will be automatically converted to travel credit.
Q: I received a travel credit. How long do I have to use it?
A: You may use your travel credit for any tour that departs on or before December 31, 2022. Credit placed on future tours are non-refundable and change fees may apply to date changes.
We hope this functionality will give you freedom and trust to make future travel plans. When you are ready to use your travel credit please contact us for assistance.
(*Additional charges for price differences may apply depending on the chosen tour or departure dates. Credit is for equal or greater value).
Q: How do I request a refund?
A: Bindlestiff Tours is not offering refunds on suspended tours unless you cancelled within the time frame provided for in your booking contract. We encourage all customers to check with their travel insurance.
Q: I would like to request a refund on a booking that I cancelled within the time frame provided for in my booking contract.  How do I do this?
A: You may cancel, and turn your *deposit/full payment *where applicable to a credit on file for future travel for a value of 100% of the amount paid to date. If you would like to request a refund for travel in accordance with our booking terms and conditions please email us, and we will advise you on what options are available to you.
Please note that we are prioritizing responses to guests travelling with the next 7 days so please bear with us if you are travelling outside of that window. If you choose to do nothing a travel credit will be automatically be applied.
Q: I'm still planning to come! What are you doing to make sure I'm safe?
A: Keep in mind we may be legally prohibited from conducting your tour, and will let you know as soon as we know.  If we are able to conduct the tour, we will take extra precautions to ensure the cleanliness of our vehicles, and we have trained our staff on proper procedures to reduce the risk.  We cannot control, and are therefore not responsible for any actions or inactions taken by airlines, hotels, other tour operators. However, our partners have reassured us that they too are taking extreme measures to ensure guest safety.
No one could have foreseen this or planned for it, so we are all – globally – doing what we can to function in this new (temporary) normal.
We are taking many preventative measures to ensure a clean, illness free environment. In between every tour our buses are meticulously cleaned inside and out, armrests, seats, door handles, air vents, are all sanitized after each tour to minimize the possible spread of the COVID-19. Hand sanitizer is always fully accessible and free to use inside the bus. For the latest US Travel Association update please click here: US Travel Association COVID-19
What can you do to keep yourself and other guests safe?
Wash your hands! This is your best defense to avoid sickness. When washing your hands, use hot water and soap. Be sure to wash your hands for 20 seconds or longer to efficiently get rid of any bacteria.
 If you are feeling sick, please let your tour guide know immediately for the safety of yourself and others.
 Cover your cough/sneeze with a tissue or your inner elbow. Do not cover your sneeze with your hands!
 Be sure not to touch your eyes, nose, mouth with your hands if they are not clean.