Grand Canyon Overnight Camping Tour (From Las Vegas)
Make the most of your Grand Canyon visit on our overnight tour. Hoover Dam, Route 66 and historic railroad town included.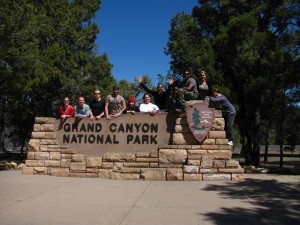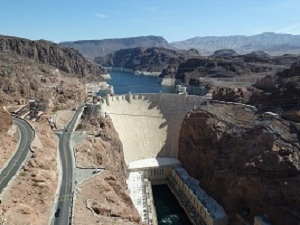 Grand Canyon Overnight Tour From Las Vegas
Departs SATURDAYS. Seasonal 
Make the most of your Grand Canyon visit on our overnight tour. Hoover Dam, Route 66 and historic railroad town included. Give yourself time to enjoy this Mighty Canyon, stroll along the rim, hike into the canyon, enjoy rim side cafes, helicopter rides!
HIGHLIGHTS
Take a helicopter flight. Witness a once in a lifetime sunrise/sunset over the Grand Canyon. Fantastic hiking and walking opportunities
Hoover Dam photo stop. Route 66 stop. Historic Railroad town of Williams. Ranger led programs and children's activities
Small Group Adventure-max 14 passengers. Evening in Tusayan Grand Canyon town. Incredible wildlife viewing opportunities.
SNAP SHOT:
Stare back on over two billion years of unbelievable history revealed by the mighty forces of the Colorado River as it courses through the depth defying ravines that make up the splendor of the Grand Canyon. This national treasure, one of the 7 natural wonders of the world, draws visitors from around the globe to witness its intricate and colorful landscape and overwhelming size. Sunrise and sunsets cast magnificent color displays of red and purple upon the canyon walls and rock layers which record much of the early geologic history of the North American continent and in specific, the Southwest USA. The Grand Canyon is truly a breath taking spectacle.
Enjoy hiking ranger talks, helicopter flights, secret sunrise and sunset points on the rim, the Imax movie, endless wildlife and photographic opportunities and more.
Day One
Our first stop is the Hoover Dam, marvel at its sheer size and grab a photo before journeying to the birthplace of Historic Route 66. Get your kicks and let's go! A brief stop in Williams  the home of the of the famous Grand Canyon railway and we are nearing the Grand Canyon.
Take in a bird's eye view on an optional helicopter ride, stroll along the rim, take a hike into the one of the deepest and most diverse canyons on earth or simply relax in one the rim cafes and admire the magnificent view. We find our secret ledge on the rim for a once in a lifetime sun set over the Grand Canyon away from the crowds!
Enjoy your evening in the small town of Tusayan at one of the local restaurants or cozy bars or relax around our campfire.
Camping included. Lodging optional extra $80 per person twin share same sex or couple.
Day Two
There are many options for the following day. You may enjoy a longer half day or full day hike in to the Canyon or along the rim, take an optional included tour to Desert View along the East rim of this incredible National Park. Enjoy rangers programs and endless photo opportunities before heading back to Las Vegas.
We head back to Las Vegas arriving at approximately 6pm after a full morning in the park.
Included:
Park Entries, all camping equipment if camping/3*hotel if lodging, Tour Guide, Hoover Dam photo stop, Route 66 stop, sunrise or sunset Grand Canyon park visit, park tour and orientation, souvenir map and park newspaper.
Optional:

Helicopter Flight over The Grand Canyon ($229-$329)
5 out of 5 stars (based on 13 reviews)
Summary
Brand Name
Product Name
Grand Canyon Overnight Camping Tour (From Las Vegas)