Yosemite Overnight Tour
Escape to the Sierra Nevada mountains for two full days exploring in the stunning natural wilderness of Yosemite National Park. Explore Yosemite Valley...
Yosemite national park overnight Tour from San Francisco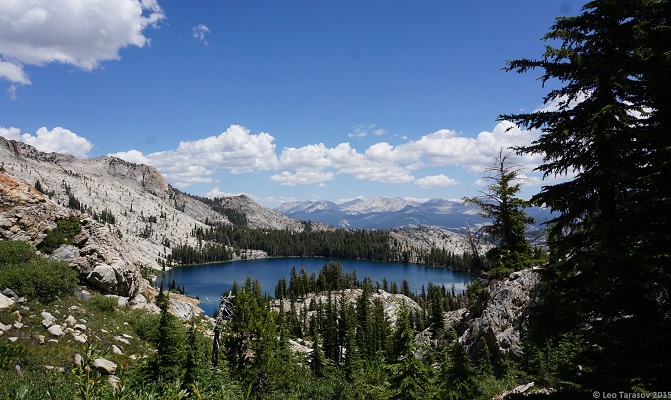 Departs 6am Monday, Wednesdays, Saturdays

(from $569 per person)
Duration: 2 days
Highlights:
Glacier Point
Yosemite Valley
Yosemite Falls
El Capitan
Giant Sequoia Trees
Tunnel View
Bridalveil Fall
Half Dome
… AND Stay Overnight in a Comfortable Hotel!
Itinerary
Escape to the Sierra Nevada mountains for two full days exploring in the stunning natural wilderness of Yosemite National Park. Explore Yosemite Valley, Glacier Point, Giant Sequoias (weather permitting), and more. Spend the night at your choice of hotel accommodation.
On this overnight Yosemite National Park tour from San Francisco, you'll have time and flexibility to see all the major sights. Your expert guide will share fan facts, entertaining stories stories and is an expert on all things Yosemite!
In two days you will have time to enjoy both Yosemite Valley as well as outlying areas of the park. In the valley, you will visit and photograph famous highlights such as Yosemite Falls (the tallest waterfall in North America), El Capitan, Half Dome, Bridalveil Fall, and Inspiration Point. Beyond the valley, you will take a trip to the awe-inspiring Glacier Point and enjoy a hike among the Giant Sequoias (weather permitting).
This tour of Yosemite arrives back in San Francisco at approximately 9:00pm on the second day.
Highlights:
On this tour, you will see all the highlights of the park and build memories to last a lifetime!
– Leave your larger luggage at your hotel in San Francisco and travel lightly with no hassles
– 2 days in Yosemite National Park
– Visit Yosemite Valley and the surrounding areas with a professional, knowledgeable guide
– Overnight accommodation at your choice of Yosemite properties
– Eco-friendly, comfortable transport in a biofueled mini-coach (14 passengers maximum)
– Complimentary pickup/dropoff from your San Francisco hotel
Hotel choice- please select at the time of booking.
Yosemite Valley Lodge
The hotel is located at the base of Yosemite Falls – the waterfall that inspired its name! The lodge rooms are somewhat larger than "standard rooms", and open to a patio or balcony. Rooms have a private bathroom, dressing area, activity table, telephone, & television with select programming (no refrigerators). Configurations include one king bed or two double beds. Please note: Yosemite Valley Lodge does not have air conditioning in any guest accommodations.
Majestic Yosemite Hotel
The Majestic (formerly "The Ahwahnee") is Yosemite's only AAA® Four-Diamond hotel, built in the 1920's. This property has stunning views, exceptional architecture, and excellent service. The Hotel offers a gift shop with a focus on local artisans, a sweet shop, a comfortable bar and a heated outdoor swimming pool. The Hotel Dining Room serves breakfast, lunch, dinner, and Sunday brunch.
Every room comes with a hair dryer, flat screen TV, refrigerator, telephone, pillow-top mattress, iron & ironing board, and WiFi is available.
Room configuration is one King Bed, or two Double Beds.
Inclusions:
– SF hotel pick-up and drop-off
– Narrated guided tour
– Transportation to/from Yosemite in biofueled mini-coach
– Yosemite Park entrance fee
– Overnight hotel accommodations at Yosemite Valley Lodge at the base of Yosemite Falls