Canadian Rockies Tours (Small Group Canadian National Parks 7 Days)
Canadian Rockies Tour including Kamloops, Yoho National Park, Lake Louise, Banff National Park, Ice Fields Parkway, Jasper National Park & More!
Canadian Rockies Tours
Canadian Rockies Tours Description:
Enjoy a fantastic 7 day tour of the Canadian Rocky Mountain national parks. Our Canadian Rockies tours include Canoe Lake Louise, explore Banff, Jasper, Yoho national parks and get a glimpse of Mt Robson. Visit Whistler, Vancouver and Clearwater on this tour through Western Canada's awe-inspiring scenery. Marvel at the stunning views, including alpine lakes, waterfalls, giant glaciers and jagged Rocky Mountain's towering above you at every turn. This tour offers fantastic wildlife spotting opportunities.
Important Information:
Departs select Sundays June, July, Aug, private departures are available for 6 or more guests – please inquire.
All participants must be 7+ years of age.
Max group size is 14.
Highlights
Canoe on Lake Louise
Explore the Icefield parkway- take an optional helicopter over the Columbia Icefield
Hike or bike in Jasper national park
View Mt Robson
Visit Whistler
Explore Vancouver
Canadian Rockies Tours Itinerary
Day 1 – Seattle To Kamloops

Canadian Rockies Tours begin as follows: Today takes us through Kamloops British Columbia where the North and South Thompson rivers meet. Kamloops is abundant with stunning scenery and great wildlife viewing. Cougars, bears, elk and more inhabit the Thomson River Valley. En route stop for a short walk and picnic at Bridal Veil Falls Provincial Park. The landscape encompassing the park is characterized by low elevation valleys and lush, rounded mountains. Bridal Veil Falls, which tumbles 197 ft. over a smooth rock face, creating a "veil-like" effect.

Day 2 – Yoho National Park

The word Yoho comes from the Cree word for awe and wonder and it soon becomes apparent why. Explore trails around the magnificent Emerald Lake where you can take a walk around the lake or simply relax in the lake shore cafe and enjoy the views. This afternoon we drive the Kicking Horse Pass across the Continental Divide into Alberta. Enjoy panoramic vistas of peaks exceeding 10,000 feet on Rogers Pass at the summit in Canada's Glacier National Park en route to Banff, our night stop. Banff is a fun mountain town offering some alpine nightlife and numerous cafes and restaurants.

Day 3 – Banff National Park – Lake Louise

Lake Louise is an alpine lake known for its stunning turquoise glacier fed waters ringed by high peaks and overlooked by a stately chateau. Multiple hiking trails lead up to the Lake Agnes Tea House for bird's eye views of the lake. Take a hike to the Plain-of-Six-Glaciers, take is easy exploring the lake shore or choose to canoe on these pristine waters. This afternoon visit Moraine Lake in the Valley of the Ten Peaks, at an elevation of approximately 6,183 feet for some epic photos.

Day 4 – Icefields Parkway & Jasper National Park

You are in for a real treat today. Spend the day driving and exploring the Icefields Parkway. This drive offers endless vistas, jagged mountains, glaciers and wildlife viewing opportunities-truly one of the world's most spectacular drives. Enjoy short walks, views of Bow Glacier and Peyto lake, take an optional helicopter flight over the Columbia Icefield or step out on the Athabasca glacier- this day just keeps on giving.

Day 5 – Jasper National Park

This morning is yours to enjoy Jasper – the largest national park in Canada. Marvel at the snow capped summits and beautiful lakes in this true wild mountain wilderness. Jasper offers an abundance of wildlife sightings, jagged mountain peaks, alpine lakes and numerous hiking/biking opportunities around the famous trails and stunning lake shores. After a full day of activities we follow the Yellowhead Highway, hugging the mighty North Thompson River to our night stop of Clearwater BC. See the base of 12,972-foot Mount Robson (the highest point in the Canadian Rockies) and maybe catch a glimpse of the infamous peak en route.

Day 6 – Whistler & Vancouver

On to the alpine resort of Whistler, nestled at the base of Whistler and Blackcomb Mountains. Today is free to explore all that Whistler has to offer. Enjoy spectacular scenery and incredible photo opportunities as you explore this cute ski town and home of the 2010 Vancouver Winter Olympics.

Day 7 – Vancouver & Seattle

This morning, drive the spectacular Sea to Sky highway for your morning in Vancouver. Tour this great city including the waterfront, Gas lamp district, Chinatown, and Stanley Park. Head to Seattle for your evening downtown or drop off at the departure hotel.
Guests may depart in Vancouver at noon or Seattle when the tour ends.
This epic Western Canada tour ends at approx. 8pm
Included
Fabulous National Park Hikes
Incredible wildlife viewing opportunities
View Mt Robson
Visit Whistler
Explore Vancouver
6 nights camping with all camping equipment- just bring your sleeping bag if camping
6 night hotel in 3 star hotels if hotel option selected at booking
Reviews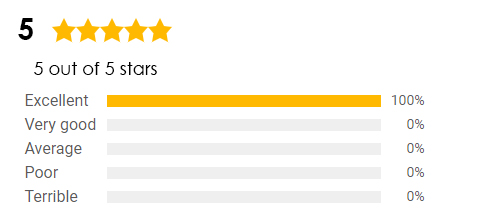 Not Included
Local food kitty payment of $100 per person –covers 5 breakfasts, 7 picnic style lunches, 6 evening meals (if lodging option is selected then the food kitty is $50 and covers 7 picnic style lunches).
Tour guide gratuities
Canoe on Lake Louise $110-$120 per canoe pp CAD
Helicopter over the Columbia Icefield $200-$350 pp CAD
Hike or bike in Jasper national park $20-$40 pp CAD