Grand Canyon Day Tour (Private Custom Tour From Las Vegas)
Grand Canyon South Rim private fully customized day tour from Las Vegas- perfect for families and small groups of up to 5 guests.  Additional guests may be added for $89 per person up to 14 guests total.

Grand Canyon South Rim private fully customized day tour from Las Vegas- perfect for families and small groups.
Departs daily year round
Make the most of your Grand Canyon visit on our private, fully customized Grand Canyon Day Tour.
This is a high quality, private small group adventure allowing a more customized excursion.
Hoover Dam, Route 66 and lunch included. Give yourself time to enjoy this Mighty Canyon, stroll along the rim, hike into the canyon, enjoy rim side cafes, helicopter rides!
HIGHLIGHTS
Take a helicopter flight over the Grand Canyon. Fantastic hiking and walking opportunities. Hoover Dam photo stop. Route 66 stop.  Ranger led programs and children's activities.  Incredible wildlife viewing opportunities.
SNAP SHOT:
Stare back on over two billion years of unbelievable history revealed by the mighty forces of the Colorado River as it courses through the depth defying ravines that make up the splendor of the Grand Canyon. This national treasure, one of the 7 natural wonders of the world, draws visitors from around the globe to witness its intricate and colorful landscape and overwhelming size. Sunlight casts magnificent color displays of red and purple upon the canyon walls and rock layers which record much of the early geologic history of the North American continent and in specific, the Southwest USA. The Grand Canyon is truly a breath taking spectacle.
ITINERARY:
Our first stop is the Hoover Dam, marvel at its sheer size and grab a photo before journeying to the birthplace of Historic Route 66. Get your kicks and let's go!
Take in a bird's eye view on an optional helicopter ride, stroll along the 2.5 mile rim, trail, watch the IMAX movie, take a hike into one of the deepest and most diverse canyons on earth or simply relax in one the rim cafes and admire the magnificent view. Dine in style on the rim of the Grand Canyon with our delicious included packed lunch giving you more time to enjoy the views. Enjoy breath taking vistas at Mather Point and view the deepest and widest part of the the Grand Canyon. Visit the visitor center, Bright Angel, Yavapai, Kolb brothers photo studio and more.
We head back to Las Vegas arriving at approximately 9pm after a full afternoon in the park.
Included:
Park Entries, Expert Guide, Transportation in one of our air conditioned spacious and modern  SUV's or Minibuses. Park orientation, maps and guides. Delicious rim side lunch, water and lite snacks. Hotel pick up and drop off.
Optional:
Helicopter Flight over The Grand Canyon ($229-$329)
Departs daily year round.
Fancy an overnight stay? Witness an unbelievable sunrise and sunset but staying overnight- please see our overnight 2 day tour which is also available as a private tour.
Want to add more days/parks? Our private custom tours are fully flexible and can accommodate itineraries up to 21 days. Please inquire about more options. Other parks in the immediate area are Monument Valley, Bryce, Zion, Antelope Canyon and Horseshoe Bend. Further afield are Arches and Canyonlands, Yellowstone and the Grand Tetons. We also organize private custom tours of Alaska and Western Canada.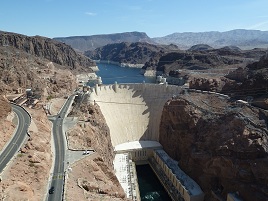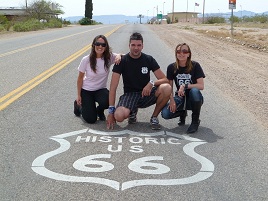 5 out of 5 stars (based on 13 reviews)
Summary
Brand Name
Product Name
Grand Canyon Day Tour (Private Custom Tour From Las Vegas)